<![if !vml]>
<![endif]>
CAS LONDON LAUNCHES MADISON AVENUE STYLE SHOWBIZ AGENCY
AT THE SAVOY HOTEL LONDON
London based showbiz entrepreneur Cas London is set to launch a range of projects.
With over 35 years experience of the global entertainment market and the leading trends
connected to branding celebrity indentity and the  market value. Cas London intends to
cater to top end big spenders who frequent places like The Savoy Hotel, The Grosvenor
House Park Lane , The Ritz Piccadilly  and Claridges Hotel in Mayfair..
Writer and creator of the '' Black Bond '' feature film known as John Devine The
Cultural Ambasador. A project that has the Hollywood gossip mill in full works
for many years. Cas London has also created The Big Black Dude feature
film a cross between Shaft and Boogie Nights.
The Savoy Hotel will be the venue for a new monthly Hollywood celebrity venture.
CAS LONDON JAZZ AND BEAT MUSIC CLUB is set to be a game changer
among the top movers and shakers tickets are now available.
Central to Cas London plans is the launch of CAS LONDON monthly magazine
with a print run of one million copies.
CAS LONDON magazine will cater to the global showbiz audience past present
and future with major developments in internet technology in mind.
Set to publish around five hundred pages CAS LONDON monthly magzine will
be a cross between VIBE VOGUE and FORBES magazines.
Cas London is actively recruiting INTERNTIONAL SALES PARTNERS to act mainly
 as agents to enhance packing marketing publicity and promotions of all our projects.
Our Press Office is now open 24 hours call at anytime for further information .
London United Kingdom
.Visit CAS    LONDON
Tel 07780 156 072 anytime 24 hours
Email casblack@yahoo.com
http://www.red5599.com/1caslondon/ccaslondon.htm
<![if !vml]>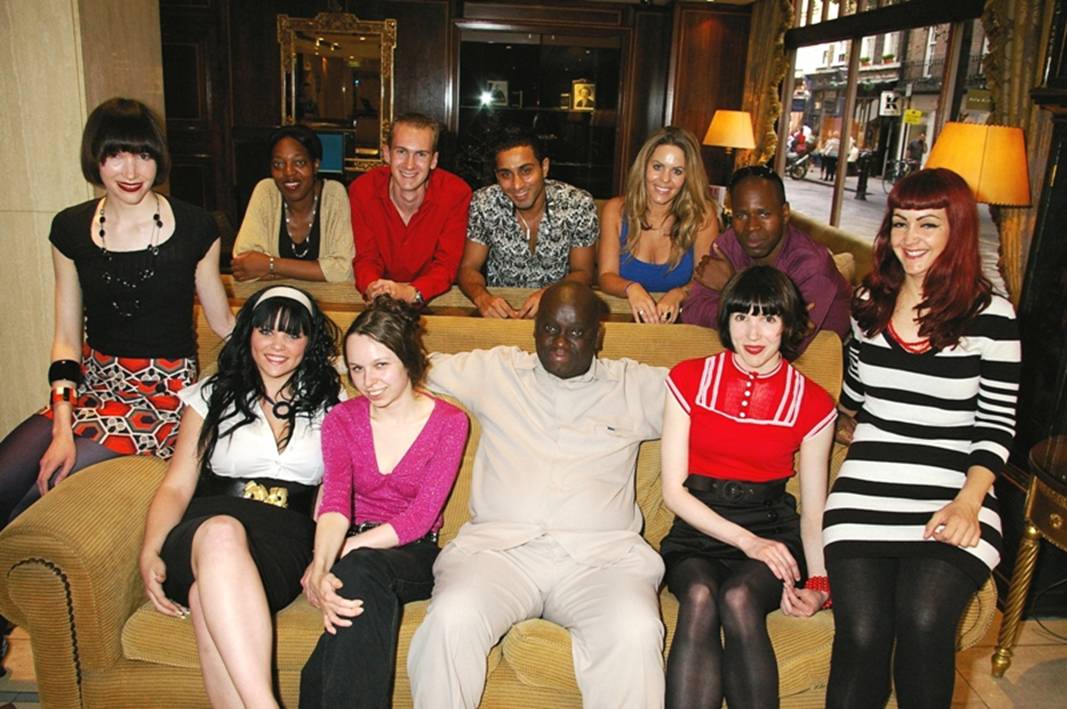 <![endif]>
CAS LONDON SET FOR THE SAVOY HOTEL LONDON
WITH 200 HIP HOLLYWOOD CELEBRITIES
Celebrity agent Cas London is set to  hold a party for 200 hip Hollywood celebrities. The party
to be staged at  THE SAVOY HOTEL London United Kingdom will focus on Cas London
projects and the work of other celebrities in the film ,television, music, media and fashion
industries.
The party will be Wine, Dine, Dinner  and Dance for celebrities and their friends.
Cas London is often compared to Hollywood maestro Quincy Jones. London has been
behind the scenes in London since 1981.
The party at THE SAVOY promises to be a major thrill for audiences around the world.
Cas London promises to launch a Jazz & Beat music club at the event and intends to
use THE SAVOY as a regular venue for his showbiz launches .
If you are fascinated by the history of the ''  BLACK BOND'' and the controversy
caused by the idea of casting a black actor to play James Bond. Then come along
to this Cas London event.
Cas London and SCANDAL star Leon Herbert came up with the idea of a BLACK BOND
in 1989 when they met at showbiz tailor Charlie Allen.
Cas London is a London based Hollywood Talent agent.
The last party Cas London staged at The Jermyn Street Theatre London W1 . Attracted
an array of Hip people including Emily Sheffield who is now Deputy Editor of
UK VOGUE.
Tickets will be available shortly for   CAS LONDON AT THE SAVOY HOTEL.
For more info on Cas London see www.caslondon.co.uk